Construction Updates
7401 Turnbull Court – Windsor
January 6 2020 – We received a HERS score of 51 for the new Energy Star home  at 7401 Turnbull Court in Windsor!!  This means their new R&R energy efficient home is approximately 49% more energy efficient than a standard new home! If you are not aware of all the benefits of an Energy Star rated home, please read our Energy Star webpage or Energy Star and Energy Efficiency Blog page.
December 20 2019 – We have painted the interior and finished all the tile work and flooring and also installed all the exterior stone. We are now trimming out for electrical and installing all the light fixtures. We will paint the exterior next week and hopefully pour the concrete patios and porches.
December 8 2019 – We have installed the hard surface floors (and are protecting them as you can see in the photo below) of real maple hardwood floor in the great room and kitchen and LVP in the bathrooms, laundry room and basement wet bar areas. We have installed the cabinets and shower wall tile and interior doors and trim. This week we will install the granite countertops and finish the tile backsplashes and bathroom tile base. We will begin painting the interior trim and walls this week.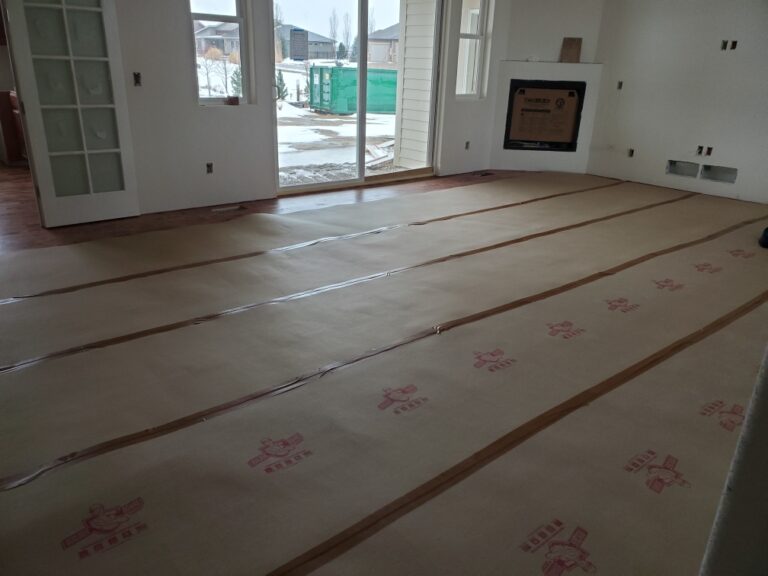 November 12 2019 – We will begin the interior work of installing tile, hardwood floor, cabinets, etc. next week with an expected closing date of early January 2020. This new Energy Star rated home is a custom house with 5 bedrooms and 3.5 bathrooms with a mostly finished basement.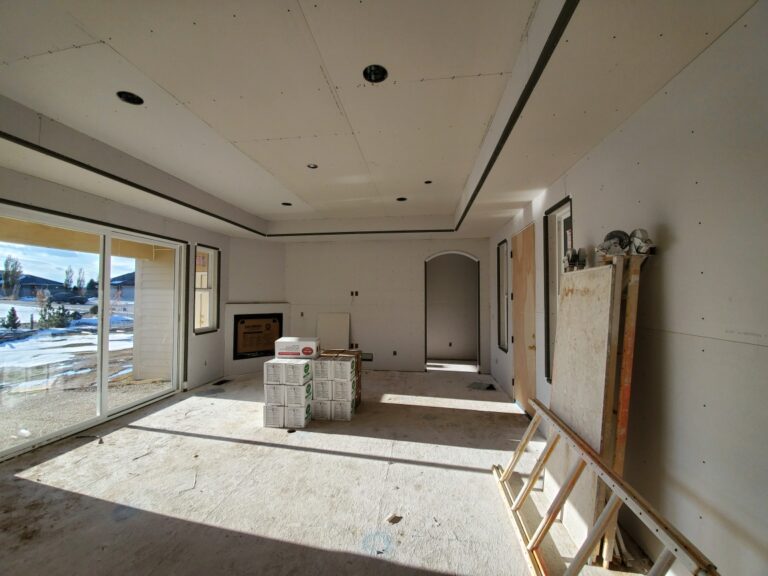 Pictures of R&R Homes of Northern Colorado Custom Pre-sale Energy Star new home under construction in Windsor, CO area.