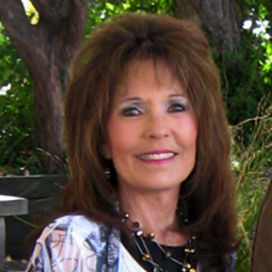 It's all about the people you meet and the mark you leave that makes life and Real Estate so exciting! Tracy is a small country gal from Texas, she epitomizes energy, hard work and integrity. Every Real Estate transaction is new and unique and she believes in hand-holding her clients through every step of the experience! Tracy began her real estate career in 1999 with her husband, Larry in Loveland, Colorado. Tracy's understanding and accumulation of knowledge has propelled her to one of Northern Colorado's leading top producing Realtors. Tracy has developed a Team to assist with her listings, contracts and the needs of her customers to insure the highest level of customer service. For sixteen years, Tracy has worked every aspect of the industry representing seller's, buyers, investors and banks in the residential market. Tracy's passion is new construction and working with Builders. She has had the privilege of working for and being part of the team with majority of local, custom and semi-custom Builders in Northern Colorado. She feels the knowledge she has gained from learning the construction of a house and the structural elements assists her Home Buyers regardless of rather they are building a new home or purchasing an existing home. Outside of real estate, Tracy and her daughter, Elizabeth, are active in the American Quarter Horse Association where their love of horses, riding, training, and showing abilities excel.
TRACY WILSON
Eco Broker, GRI, ABR, E-pro REALTOR®/Partner
970-567-0907 | [email protected]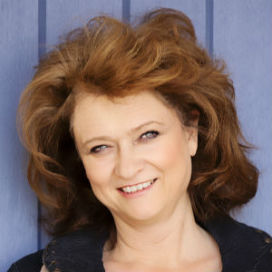 Amy has been a long time member and leader on Tracy's Team. Amy has been a licensed realtor since 1999. In that time she has seen the highs and lows of many markets. Amy has a great deal of experience in helping buyers and sellers realize there dream of home ownership. Rather you are looking for a brand new home, or if this is your first experience in looking to buy Amy can walk you every step of the way. PROFESSION Amy wears many hats in Tracy's Team. You may meet her the very first time you call into Tracy's Team or you may meet her throughout your home buying experience. Amy handles all of our marketing advertising, website programs, Lead generating, and our database management are just some of the things she does for our network. FAMILY MATTERS As a wife and a mother of three, and Grandmother, Amy strives to instill in her own children with the values she learned from her parents growing up. For Amy it's only fitting to do in the same area that she grew up and played as a child. Northern Colorado is an ideal place to raise a family, and it only seems natural to give back to the community whenever possible. GIVING BACK And as a long time Northern Colorado Real Estate professional, Amy does just that. She makes a positive difference in the community by helping its residents with one of life's most important investments, their home. As a lifelong resident of the area, she knows the intricacies of the local market, and makes certain to keep you up-to-date with all pertinent information so you can make a sound decision. With a genuine concern for you and your family, Amy takes the time to understand your unique goals. That way she can create a plan tailor made for you. Simply put, Amy is one-hundred percent committed to helping you accomplish your real estate goals, and works tirelessly to see that they are realized.
AMY LANE
REALTOR®
970-567-0816 | [email protected]